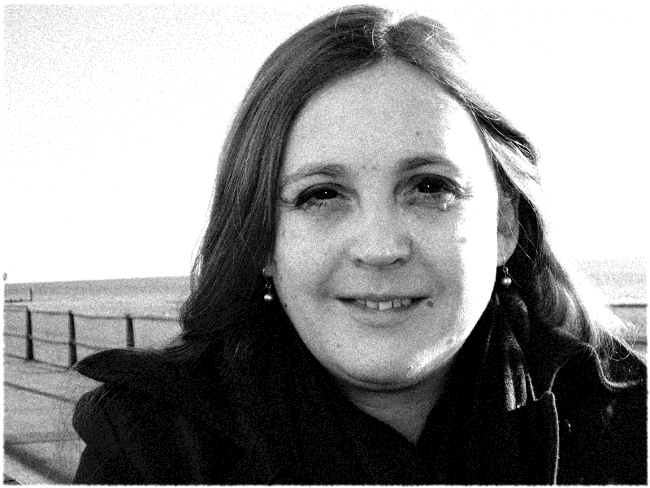 About psychotherapy
Psychotherapy should be a safe, confidential and regular space in which to talk about feelings, experiences and difficulties, with a therapist you have developed a trusting therapeutic relationship with over time. Understanding how past experiences and relationships can impact on current difficulties can help a person better cope in the future.
Things psychotherapy may help with
Therapy can help with a number of issues, such as trauma, loss, bereavement, relationship difficulties, body image issues and eating distress, addiction and many other issues. I use Attachment Theory and relational psychoanalysis to inform most aspects of practice in therapy.
Practicalities
The location of my practice is in the Southbourne area of Bournemouth, near to Pokesdown railway station and Kings Park. The location is very good for public transport links/buses along Christchurch Road and trains to and from Pokesdown. There is parking available in the nearby residential streets and amenities.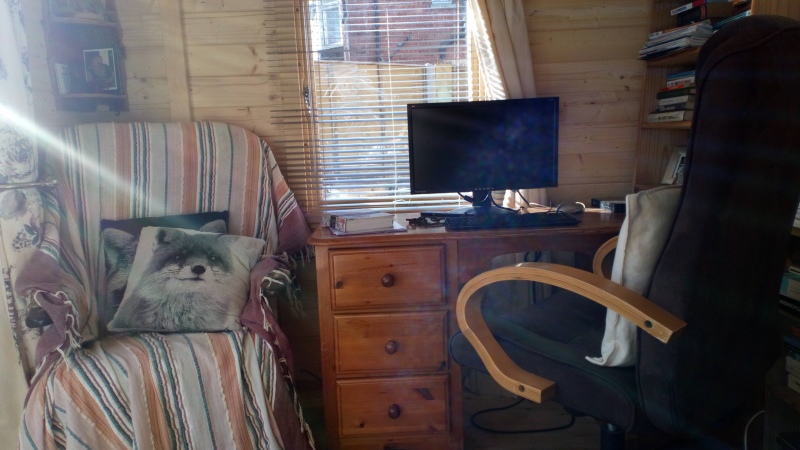 A nice, quiet, light and comfortable place to talk. I am currently available in the evenings and daytime.
My Biography
Kate Brown is a Bowlby Centre trained UKCP registered Attachment based psychoanalytic psychotherapist who started her career in therapeutic communities working with adults with a variety of mental health difficulties, and with adolescents individually and in groups. She has worked with young mothers and in mainstream community psychiatric services with patients' families. She has also provided time limited therapy with former servicemen who had experienced complex trauma. She teaches at the Bowlby Centre and has also delivered freelance training. Kate completed an MSc in psychotherapeutic approaches in mental health in 2012. Kate is a member of the Attachment journal group, former chair of the clinical forum at the Bowlby Centre and PhD candigate at Middlesex University psychoanalysis department in the history of the therapeutic community movement and the treatment of trauma. Kate is in private practice in Bournemouth.
Contact Details
Please send a quick email or leave a short voicemail, but do not include any sensitive personal details.

telephone (UK mobile) 07398900506
Publications and Conference presentations
Autumn 2003 - Joint publication: with Terry White, and John Gale. Journal of Therapeutic Communities. Notes about a therapeutic summer camp.
May 2012 - Annual forum: 'The Community of Communities' SOAS poster presentation. 'Shaped by War' the impact of war on the therapeutic community movement and the treatment of trauma.
July 2012 - Named discussant: at the Oral Histories society's annual conference on Displaced Childhoods.
March 2013 - Publication: Antigone, Greek mythology through an attachment lens. In Attachment - new directions in relational psychoanalytic psychotherapy. Karnac, London.
August 2012 - Presentation: Nordic Summer University, 'Antigone, Greek mythology through an attachment lens.'
November 2014 - Book Review: 'Forgiveness' In Attachment, new directions in relational psychoanalytic psychotherapy. Karnac, London.
March 2014 - Publication: Editorial, 'Attachment in the age of austerity.' In Attachment - new directions in relational psychoanalytic psychotherapy. Karnac, London.
March 2015 - Clinical presentation: Bowlby Centre – 'War, Psychoanalysis and the unspeakable.'
March 2015 - Publication: 'Psychosis from an Attachment Perspective' In Attachment - new directions in relational psychoanalytic psychotherapy. Karnac, London.
June 2015 - Publication: 'Attachment theory and Trauma.' The Psychotherapist Magazine.
June 2015 - Conference presentation: IARPP international conference in Toronto - Therapeutic Communities and Attachment theory.
March 2016 - Conference presentation: The Freud Museum - 'Attachment theory and Psychosis'. Psychosis and Psychoanalysis conference.
October 2016 - Publication: Editorial - 'Attachment and the NHS (or Attachment at work, Jeremy'.) In Attachment - new directions in relational psychoanalytic psychotherapy. Karnac, London.
May 2016 - Book review: 'The Last Asylum: a memoir of Madness in our time by Barbara Taylor.' In Attachment - new directions in relational psychoanalytic psychotherapy. Karnac, London.
November 2016 - Editorial: (by members of the Editorial Board.) In Attachment - new directions in relational psychoanalytic psychotherapy. Karnac, London.
May 2017 - Book review: Love in the age of the internet: attachment in the digital era ed Linda Cundy. In Attachment - new directions in relational psychoanalytic psychotherapy. Karnac, London.
September 2017 - Conference presentation: 'Psychosis from and Attachment Perspective.' IAN (International Attachment Network)